What's a Sigmoidal?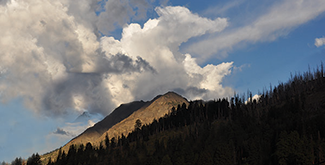 According to Wikipedia and confirmed by the mathematician Michael A., a sigmoid function is a mathematical function having an "S" (sigmoid curve) shape.

The flagship of Sigmoidall.com (Sigmoidal spelled with two "L"s) patent pending, is the Rod & Reel Creel™. The cornerstone of the Rod & Reel Creel™ is the Sigmoidal function. The profile view of the Rod & Reel Creel™ illustrates the two aesthetically pleasing parting lines. These parting lines allow for a secure, protective and novel way of transporting from one and up to four fully disassembled multi-piece fishing rods & reels, and/or fishing paraphernalia in the three-compartment storage system. Viewing the organic flowing parting lines (the Sigmoid) the snake shape was the obvious choice for the company's identifying emblem. The copy written snake design is a highbred constrictor which features a very powerful set of saber-toothed fangs. The fangs are used for warding off its combatants. The Viper is an ambush predator who only taking what it requires to survive. Being an ambush predator it relies on its stealth and cunning to out strategize and locate its prey.
Who are We?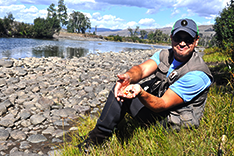 Raised in northeastern Wisconsin and drawing from decades of hunting and fishing, a group of friends moved to northern California in the mid 1980's. Going their separate ways, they strategically moved between the Pacific Ocean, Lake Tahoe, Yosemite, Lake Shasta and tried to fish all of the rivers and lakes in between.

The envrionmental philosophy of Sigmoidall.com is sustainability; the catching and releasing of native fish. By maintaining a long term commitment to our business model, social and ecological dimensions, it ensures the environment will be around for future generations to enjoy.

From these experiences the "form-follows-function" concept behind the upstart on-line fly fishing gear site was developed. Special thanks to Mike A., Dick J., Parrish C., Caroline T., Pat T. and John B. for their contributions.

If you have access to UPS, USPS or FedEx delivery zones, you have access to our gear.



Warranty:



All of our gear is manufactured in the USA.

Our warranty is simple; if under normal use if it breaks, we'll fix it. If we can't fix it, we'll replace it. We stand by our products and in the rare event they malfunction, not caused by misuse, you can rest assured it will be taken care of. Our warranty covers all factory defects.

All Warranties are good for 1 year, from the date of purchase. Your invoice is your warranty registration, and there is no need for further registration to be eligible for warranty service. If you have a claim, the original owner must submit a copy of their dated invoice. Customer will be responsible for shipping.

Click Here for all Inquiries